Recording Eastman at Sunset Sound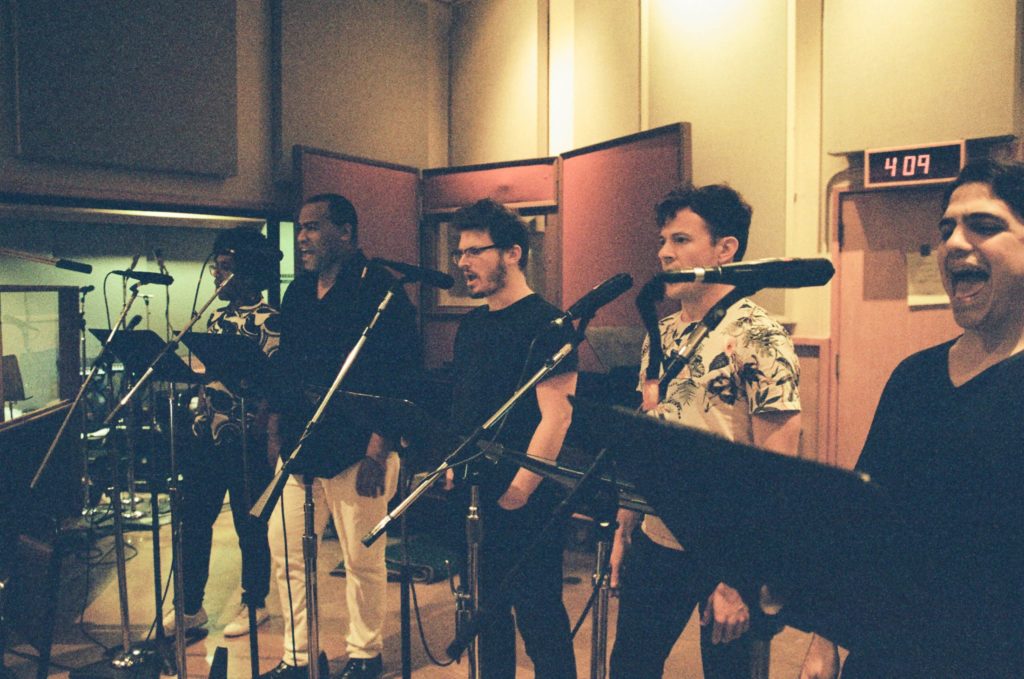 These photos by photographer / musician Jenna Putnam captured the hazy, elated feeling of our intense week in the studio in September 2019, while recording the works of Julius Eastman. Over three days at Sunset Sound, we made some of the first studio recordings ever of "Femenine," "Joy Boy," and "Stay On It," with producer Lewis Pesacov.
It's rare that a project leaves our focus on the ground, forcing us to feel the room with all of our intention, rather than simply focus on our part. Making Eastman's music for a few weeks, on tour and then again here in the studio, summoned an incredible force for the ensemble's good. The feeling in the room was supportive, warm, stressful (of course), uplifting, joyous, incredibly long, hazy, ecstatic, and about all the things that make us want to make music every day. These were days making sound together that were about history, and they were about one exact moment in time. About all of us there, together, with each other. Our only concern: lifting the music — and each other — to new heights, and great depths.